Available Courses
From giving it a go at the local pool with a "Try Dive" course to receiving an internationally recognised Open Water Certification with PADI, we offer training for all comfort and ability levels.
Advanced Adaptive Dive Buddy
Once you are a certified Adaptive Dive Buddy (or enrolled on the joint course), you can take your training one step further and become an Advanced Adaptive Dive Buddy. You will have to have logged at least 40 open water dives before the start of this course.
Qualification for Certification:
Read Diveheart Scuba Instructor and Dive Buddy Manual (Prior to attending the course's water component)
Complete online training and final exam
Complete confined water dives, including Key Scuba and FFM
Complete open water dives
Acquire rescue diver certification
Have current CPR and be certified for First Aid
AED-trained (recommended)
Have made 20 dives with an adaptive diver while assisting with the 4 key scuba skills
Related & Recommended Courses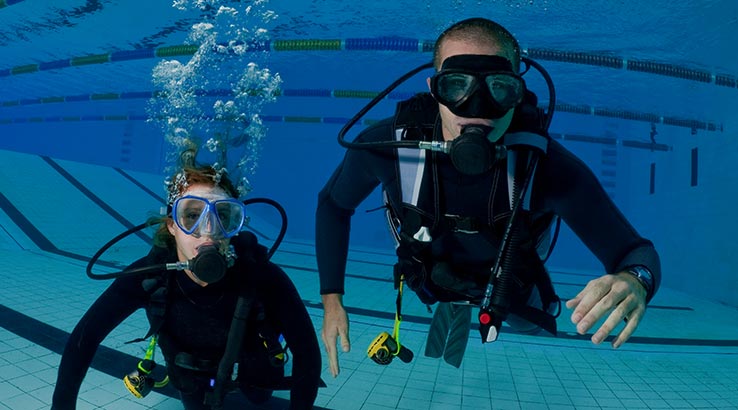 If you're a PADI qualified diver or equivalent with a Diveheart qualification, then becoming a dive buddy could be the rewarding experience you've been looking for. Become specialised in a wonderful aspect of diving, by mentoring one of our adaptive divers.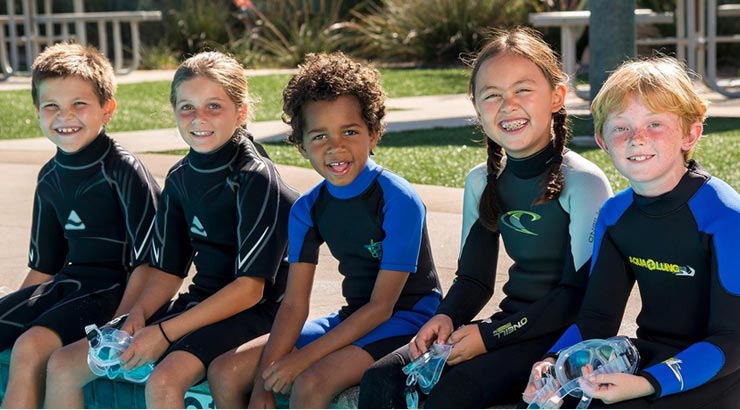 The safest way to let kids take their first breaths underwater is in a swimming pool that's less than 2m deep. The PADI Bubblemaker Program helps children aged 8 and up to splash into Scuba.